Connect with us on social media!
Like, follow us and check-in and share your amazing experience on Facebook!

Click icons to follow us.
---
Hyperbaric Oxygen Therapy is back!
Did you know that your body's tissues need an adequate supply of oxygen to function?
When human tissue is injured, it requires even more oxygen to survive and heal.
Hyperbaric oxygen therapy increases the amount of oxygen your blood can carry by breathing in oxygen at a higher pressure that outside of the chamber.
With repeated scheduled treatments, the temporary extra high oxygen levels encourage normal tissue oxygen levels, even after the therapy is completed.
Here are a just a few conditions that the Hyperbaric Oxygen Therapy (HBOT) benefit.
Traumatic brain injury

Decompression sickness

Burns

Infection of skin or bone that causes tissue death

Severe anemia

Want to know more? Or are you ready to get stated on your HBOT today?
Call the office @314-291-4401 to book your dive today!
Source: https://www.mayoclinic.org/ and https://my.chiromatrix.com/001...
---
Heart Health Benefits of Chiropractic Care
Heart health probably isn't the first thing that comes to mind when you think about chiropractic care. Although most people associate chiropractic treatment with back and neck pain relief, treatments also help you improve your heart health. In fact, regular visits to the chiropractor offer a simple way to protect your heart.
Lower Blood Pressure
High blood pressure makes the heart work harder and increases your risk of heart attack, heart failure, stroke, kidney disease or vision loss. In some cases, high blood pressure can be caused by a misaligned Atlas vertebra in the neck. Located at the top of the neck, the Atlas vertebra connects your head to your spine and helps keep your spine stable. Car accidents, injuries or poor posture can cause the vertebra to move out of alignment.
In addition to causing high blood pressure, misalignment of the Atlas vertebra may trigger:
Neck and Back Pain
Shoulder, Hip, Knee or Ankle Pain
Back Spasms
Stiff Neck
Difficulty Turning the Head
Headaches
Migraines
Ringing in the Ears
Dizziness
Nausea
Trouble Sleeping
University of Chicago Medicine researchers discovered that realigning the Atlas vertebra with a chiropractic adjustment can lower blood pressure in people who have high blood pressure. The adjustments dropped blood pressure by the same amount as taking two blood pressure medications at once.

Less Inflammation

Chronic inflammation causes or contributes to a variety of health problems ranging from arthritis to heart disease to type 2 diabetes. Inflammation may make it easier for plaque to form in your blood vessels.

Adjustments and other chiropractic treatments relieve inflammation naturally. In a study published in the Journal of Chiropractic Medicine, spinal manipulation treatments had a positive effect on key inflammatory markers in the body in patients with low back pain.
Improved Nervous System Function
Your nervous system may not work as well as it should if misaligned vertebrae or tight tissues press on the nerves, irritating them. Unfortunately, that might increase your risk of low HRV. The sympathetic and parasympathetic nervous systems help control your heart rate variability (HRV), the time between heartbeats. HRV varies naturally depending on your emotions and activity level. A high HRV is a good sign and means that your heart can easily adapt to a variety of environments and circumstances, however a low HRV may increase your risk of heart disease, inflammation, depression, obesity and other diseases and conditions.
Adjustments and other chiropractic treatments relieve pressure on the nerves, allowing them to function normally once again.
Better Lung Function
The heart and lungs together work together to keep your body healthy. The oxygen from the air you breathe passes from your lungs into your bloodstream. Every beat of your heart sends oxygenated blood to your organs and tissues. Your heart won't receive the oxygen needs if a misaligned vertebra presses on a nerve that serves the lungs.
Relieving pressure on the nerve with a chiropractic adjustment may improve lung function, which in turn helps keep your heart healthy. Treatments also loosen tight chest or back muscles that may be affecting your ability to take deep breaths. Chiropractic care is a good option for anyone but may be particularly helpful if you have a condition that affects breathing, like asthma or chronic obstructive pulmonary disease (COPD).
---
Colon Hydrotherapy
"It is often said that you are what you eat, I say you are what you absorb." - Benard Jensen, D.C.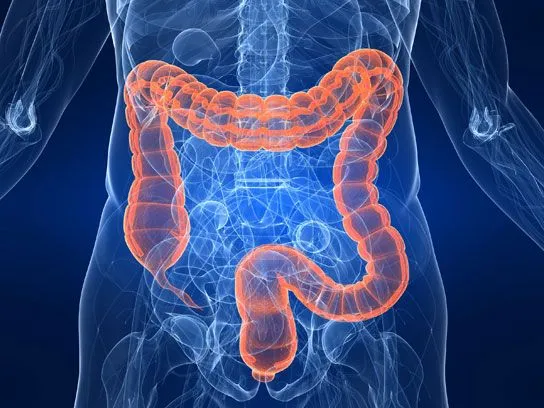 Let's learn about colonics
Colonics are also known by other names such as "colon lavage", "colon hydrotherapy" or "high colonic".
A colon irrigation is a safe, effective method for cleansing the colon of waste material by repeated, gentle flushing with water Specifically, a colonic is used to accomplish the following...
It Cleanses the Colon: Toxic Material is broken down and removed from your body, once this is done your colon can begin to cooperate as it was meant to.
It Exercises the Colon Muscles: The build up of toxic debris weakens the colon muscles and impairs it's functioning.
It Reshapes the Colon: When problem conditions exist in the colon, they tend to alter its shape and structure which in turn cause more health problems.
It Stimulates Reflex Points: Every system and organ in the body is connected to the colon by reflex points.
It Hydrates the Body: Our bodies are made up 60-70 percent water. With the use of pure water in the colonic, our bodies are able to absorb much needed clean and pure water to hydrate the cells of the body, so that they can function at a higher rate as well as dilute the toxins that are already present within the body.
Please call our office to set up your consultation with a Certified Colon Therapist.